Workshop 5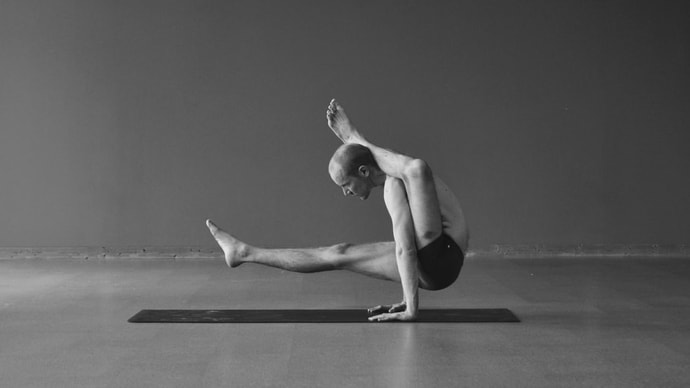 Sun, 21.05.2023 | 10am – 1pm
Advancing the 26-2:
Progress beyond beginning practices and concepts with this 2.5 to 3 hour immersion. We will discuss what it means to be an intermediate and advanced yogi, including practice philosophy and how to use the body and mind with more detail. Asana practice work toward Arm Balancing & Inversion, Full Backbending, and Leg Behind the Head. Practice will conclude with Pranayama: breathing exercises that are the next step beyond Asana in a yogi's progress. This workshop is for experienced practitioners. No lecture, practice only. 

Deutsche Version:
In dieser 2,5 bis 3-stündigen Vertiefung gehen wir über die Praktiken und Konzepte der Anfänger hinaus. Wir werden besprechen, was es bedeutet, ein Yogi der Mittelstufe und für Fortgeschrittene zu sein, einschließlich der Praxisphilosophie und wie man den Körper und den Geist detaillierter nutzt. In der Asana-Praxis arbeiten wir an Arm-Balance und -Umkehrung, der vollständigen Rückbeuge und dem Bein hinter dem Kopf. Die Praxis wird mit Pranayama abgeschlossen: Atemübungen, die den nächsten Schritt nach Asana im Fortschritt eines Yogis darstellen. Dieser Workshop richtet sich an erfahrene Praktizierende. Kein Vortrag, nur Praxis.
Unterrichtssprache ist Englisch. Für ein besseres Verständnis werden wir individuell ins Deutsche übersetzten.