Workshops & Masterclass mit international Yoga Master Teacher Tony Sanchez (Spain)
Saturday, 7. October & Sunday, 8. October 2023
There are many reasons for the practice of yoga, and specially the Core Yoga Systems. These systems incorporate movement planes, practice principles and mental attributes to help the practitioners improve their practice in a safe, progressive and efficient manner. Practicing any of the three core systems will increase the level of physical and mental energy allowing the practitioner to be more productive. Their practice can also help lower the fight, flight or freeze response by activating the parasympathetic nervous system and lowering negative emotions like depression, anxiety and anger. And at the more basic level, this practice will help build strength, flexibility, balance and a better posture.
THE PRACTICE OF THE CORE YOGA SYSTEMS:
The practice of these systems creates a link that connects body, mind, emotions, and soul at a deeper level. Through a mindful practice and concentration of any of the systems the practitioner will develop a heightened sense of self-awareness, leading to personal growth, self-discovery, and a better understanding of his or her personal needs and desires.
Tony Sanchez
Celebrating 47 years of practice & teaching with:THE IDEAL YOGA PRACTICE
Flexible, progressive and fun method for everyone.
CORE SYSTEMS
Interchangeable postures for all levels of practice.
I look forward to seeing you in Mannheim.
Namaste,
Tony
For more information about the Core Yoga systems visit:
https://tonysanchezyoga.online/yoga-studio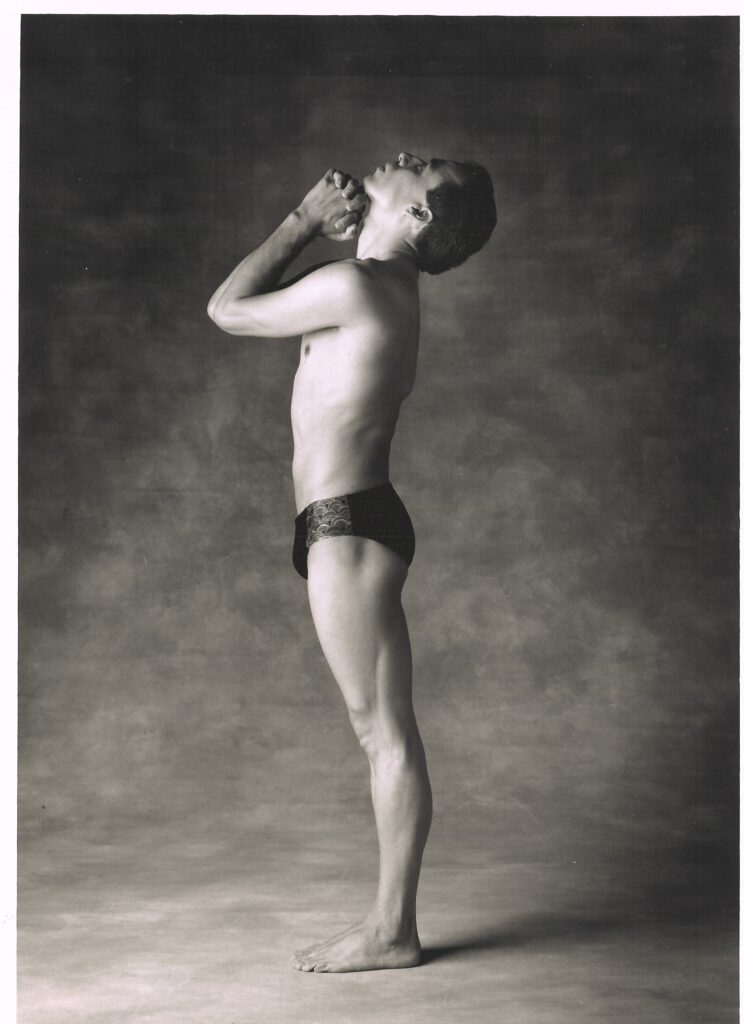 Workshop 1 (for everybody):
Sat, 7.10.2023 | 10am -12:30pm
This workshop is suitable for everyone regardless of body differences, fitness level or physical condition.
Genesis of Yoga:Core 26+
This is a beginners system similar to Bikram's 26 and 2 system, but not the same.
The postures in Genesis of Yoga: Core26+ are considered athletic and therapeutic. They are organized in a systematic and progressive way to provide a safe and effective yoga practice. These postures are organized in sequences, from the easiest to the more difficult ones to challenge, exercise, and strengthen the body-mind system. Each sequence of postures targets and isolates specific body parts and organ systems in the body improving blood flow and their general overall health. The practice of Genesis of Yoga: Core26+ is based on the movement planes and practice principles to help build a strong, healthy and balanced body. During the morning session I will introduce the movement planes and practice principles (approximately 20 minutes). After the initial introduction I will teach Tree of Yoga: Core26+. There is a "Genesis of Yoga: Core26+" E-Book on Amazon. Suggest to your students getting it before the event. It is a must read!
STAGES OF YOGA PRACTICE
The safest and most efficient way to practice yoga (Asanas), is to have a clear understanding of the three stages required to do the poses: moving into the pose, sustaining the pose and releasing the pose. These three stages can be better executed when the body is properly centred from the very beginning, which leads to fewer adjustments and a stronger performance. As you move from stage one to stage two "sustaining the pose" different muscles will automatically be engaged. Engaging or contracting different body parts before actually doing the pose counteracts the purpose.
Learn more about the 26+ with Tony Sanchez. An international Master Teacher from Spain who worked with Bikram for years.
Go for Tonys E-Book:
When I first read the Autobiography of a Yogi, by Yogananda I saw the mystery of yoga and set myself on a life-long journey. At the age of 17, Yogananda met his guru (Sri Yukteswar) and a connection to the "Immortal One" (Babaji) and his yoga knowledge and wisdom. In Genesis of Yoga you will read about Yogananda's Yoga Path and the transformation Yoga went under Bishnu Ghosh's approach that lead to our present yoga experience. This is a must read for everyone who loves yoga.
This book is one of three books featuring the "Core Yoga Systems.
In this first book you will learn the history of yoga from the very beginning, starting with Indus Valley civilisation and ending with our present Modern Yoga. It also presents a detailed synthesis of Krishna's Yoga and Kabbalah from Yogananda's perspective. It is a must read for those with an open mind who want to get to the truth of the evolution of yoga. At the moment this book is only available on E-book format, soon to be available in paper back.
You owe it to yourself to get a copy and ready it. Find it on Amazon:
This workshop will include a lecture, a chance for questions and a full practice. All levels. Lecture and practice.
Workshop in English Language. We will translate in German for better understanding if necessary.
2,5 hours single Workshop for 60€ book here
Workshop 2 (for intermediate Yogis):
Sat, 7.10.2023 | 2pm -4:30pm
TREE OF YOGA: CORE40 WORKSHOP
This system is an intermediate system based on 40 different poses organized in sequences. Each posture is constructed in steps that will lead the practitioner on a safe and natural yoga practice. As we all know, there are several body types, different ages, fitness levels and gender but the common belief is that yoga has to be practiced by all in the same manner. The Tree of Yoga: Core40 doesn't feel the same. The practice of postures should be personalised even in group settings for the students to get the right benefits from their practice. The emphasis of Tree of Yoga: Core40 is proper biomechanics to be able to construct the yoga pose following the most logical and safest steps to get the very best results. During this session I will elaborate on the movement planes, exercise principles and mental attributes (15 minutes). After the introduction I will conduct the practice of Tree of Yoga: Core40.
After practicing beginners yoga for many years, you owe it to yourself to move on to the next level. The Tree of Yoga: Core40 is an Intermediate level class. It is based on 40 different postures, which are organised in posture sequences from the easiest to the more difficult ones to help you manage and progress in your practice. In this workshop you will learn how to modify some of the poses in the system, practice principles and rules as well as mental attributes that will help you achieve self mastery through the practice of asana.
These workshop will give you a greater understanding on how to improve your personal practice.
Yoga just like any other science throughout time have been evolving, even though in some yoga communities there is some resistance to change. Example: Patanjali took the work of the Rishis and organised the Yoga Sutras including the "Eight Limb Yoga". Matsyendranath took Patanjali's work and developed "Hatha Yoga". In the eighteen and nineteen hundreds yogis like Krishnamacharya, Sivananda and Bishnu Ghosh adapted movements from dance, martial arts and other techniques creating many new yoga postures that were incorporated in the fold of Hatha yoga. Now I have incorporated the three basic reference planes use in anatomy and the six exercise principles as the foundation for the practice of asana. The planes and the exercise principles can be use by every yoga practitioner or teacher regardless of yoga style or lineage. Incorporating the planes and the practice principles are essential for a long, safe and sustainable yoga practice. Join me in Mannheim, Germany and learn how you can improve your personal practice in this intermediate workshop.
This workshop will include a lecture, a chance for questions and a full practice. All levels. Lecture and practice.
Workshop in English Language. We will translate in German for better understanding if necessary.
2,5 hours single Workshop for 60€ book here
2,5 hours single Workshop for 60€ book here
For more info visit:
https://tonysanchezyoga.online
Masterclass 26+ with Tony Sanchez (for everybody):
Sun, 8.10.2023 | 10am -12am
This is a beginners system similar to Bikram's 26 and 2 system, but not the same.
In this masterclass Tony Sanchez will teach his way the 26 Asanas and beyond this. It is not a workshop with theory and learning. It is an expanded yoga class with a master teacher as a special. You can join only this single masterclass for more experience in your yogic life or also as a "warm up" for the advanced workshop Core 84 after.
2,5 hours single Workshop for 60€ book here
Workshop 3 (for advanced Yogis):
Sun, 8.10.2023 | 2pm -5pm
Classic 84 Asanas: Core 84 "The Training"
This is an advanced system, it is based on the original list of yoga poses (Hatha Yoga) constructed by Bishnu Ghosh. This mythical or Angel number "84" has been used to represent different lists including 84 Siddhas and 84 Asanas. (The number 84 represents a harmonious connection between the individual and the universe). Due to the number of poses in this system, it will take longer to do the practice. So, I will introduce myself, say a few words and begin the practice.
Very pleased with the progress of students we offer this advanced workshop.
Moving on with Classic 84 Asanas: Core84.
This is one of the most challenging yoga systems out there. To do all the poses well it requires strength, flexibility, stamina, and balance at the physical level and faith in one self, concentration, determination and lots of patience at the mental level. Understanding and applying the movement planes, and practice principles during practice will allow you to advance safely, and progressively even in the most difficult postures. Applying the Movement Planes (Coronal, Sagittal & transverse), Practice Principles (individual differences, progression, overload, & specificity) and Mental Attributes (belief in oneself, determination, concentration & patience) to their yoga practice made all the difference.
YOGA FOR THE BODY, MIND & SOUL
The regular practice of the Classic 84 Asanas – Core 84 helps nurture your body, mind & soul. Through physical poses, mindfulness, breath regulation and awareness this practice will provide you with a holistic approach for healing on a deeper level. You will learn how to pay attention to physical sensations that will lead you to a sense of calmness, focus and unity of mind, body and soul.
THE 84 ASANAS – CORE 84
The practice of this amazing system is nicely organised and progressive to create a safe environment for all practitioners. The instructions are precise and easy to follow regardless of your body type or fitness level. The system starts with two different breathing exercises to warm-up and prepare your body for the practice of the 84 different poses that constitute the system. The system includes standing, kneeling, laying and inverted postures to exercise every muscle, organ and organ systems in your body in a gradual, progressive and safe way. During the practice you will be challenged but once you reach the last Savasana you will experience a great accomplishment and feeling of pure bliss.
3 hours single Workshop for 60€ book here
Packaging prices:
1 Workshop: 60€
2 Workshops of your choice: 108€
All 3 Workshops: 150€
1 Masterclass: 30€
Bitte buche über unseren Stundenplan oder schreibe uns eine E-Mail an info@108f.de Aus technischen Gründen können wir nur jeweils 60€ pro Workshop anlegen. Die Rabatte siehe oben gelten bei Buchung von 2-3 Workshops. Die Masterclass ist optional zusätzlich buchbar. Alle Workshops bauen aufeinander auf. Wer alle workshops bucht, darf sich auf geballten Yoga-Input für Deine zukünftige Yogapraxis freuen.
Workshop 1 ist für alle Levels von Anfänger bis Intermediate.
Workshop 2 ist für Yogis mit Erfahrung sinnvoll, oder für Menschen, die sich fit und gesund fühlen, die Neugierig sind, wohin der persönliche Yogaweg gehen kann.
Workshop 3 ist für erfahrene Yogis, die keine körperlichen Einschränkungen haben und schwierige Yogapositionen ausprobieren, weitere Ziele im Yoga erfahren und die Yogapraxis ins nächste Level bringen möchten.
Bitte überweise den Betrag für die Anzahl der Workshops selbständig und schreibe im Verwendungszweck welche Termine du gewählt hast.
Nach Bezahlung erhältst Du eine Bestätigung von uns für Deine Termine.
Falls Du kurzfristig nicht an den Workshops teilnehmen kannst, können wir Dir den Betrag nicht zurückerstatten. Falls es eine Warteliste gibt und jemand nachrücken kann, können wir Dir das Geld im Nachhinein erstatten.
Wir danken Dir für Dein Verständnis.
Namaste!